Our Wedding Page
Fireworks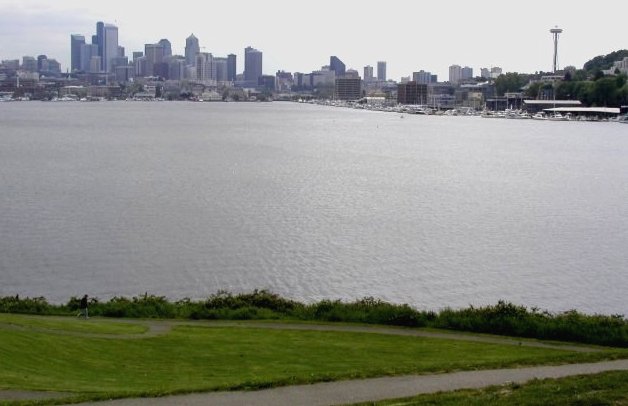 View of Seattle from Gasworks Park

Fourth of July without fireworks? Inconceivable!

Most of the time, the weather in Seattle is nice on July 4, so you should look forward to seeing a good pyrotechnics show. The best fireworks take place over Lake Union, to the north of downtown. By far, the best viewing place is Gasworks Park. Unfortunately, you'll need to stake out your spot pretty early in the day, as it gets mighty crowded. For more information on viewing the fireworks over Lake Union, visit http://www.familyfourth.org. The site also includes additional information on Gasworks Park (activities are happening that day starting at noon, but no going over there without coming to our barbeque!)

If you want to stay away from the crowds, you may want to consider a fireworks cruise. They aren't cheap, but they are fun for the family, especially if your kids love boats (and who doesn't?!) There's lots of information on the web; the most popular company is Argosy Cruises.

We won't be coordinating anything special for fireworks (unless it happens spontaneously), as we're perfectly happy watching them from our house. But if you get a good spot on the Gasworks lawn, save some room for us.
The Main Party
The big event happens on Saturday night, at The Mountaineers Building in downtown Seattle. The building is west of the Space Needle, close to the waterfront. Again, directions are included, along with a map.
The fun will begin with cocktails at 7pm, with dinner, music, exotic dancers, and the occasional bar brawl rounding out the rest of the evening. Attire is semi-formal — not black tie — but we're not likely to kick anyone out for wearing khakis.
The meal at our party is a buffet, with several selections available. It is therefore unnecessary to alert us to any special dietary requirements, unless they are extremely specific, like unable to eat solid food, or allergic to air.
Getting Past The Bouncers
For security reasons, all guests will be required to know the secret password in order to gain entrance to any of our events. The password will be "Skookumchuck". If you forget it, that's okay...we just enjoy saying "Skookumchuck".
Copyright © 2003
Last updated: 23 May 2003 16:05:46