Our Wedding Page
Gifts
To be fair, this is not a wedding: it's a party. Proper etiquette says we can't call it a "wedding party", because it's not on the same day as the wedding. (We do like to look up these things, you know.)
With that in mind, we do not expect you to get us a gift, particularly since you weren't invited to the actual wedding. This is really just a big party...a way to trick all of our friends into coming to us...a bash that gives Erin an excuse to buy a fancy dress (especially since the wedding outfit was just a rental). But having said that, if you feel obliged to get us a gift, we would never be so rude as to refuse it, provided it doesn't smell like used Odor Eaters. (Unused Odor Eaters, however, would be most welcome.) (Erin's foot size is 7.)
Looking back to the book of etiquette, we are not supposed to tell you about our wedding registry. (The book doesn't say we can't call it that!) As the guests, you are expected to find out from the wedding party, or our families. Well, there is no wedding party (except our friends in Australia), and some of you don't know our families, so the heck with etiquette.
All the stuff we want (excluding things that drive, sail, require a credit card for deposit, or are illegal in the state of Utah) can be found at Wedding Channel (which links to all our brick-and-mortar store registries at Crate and Barrel, Williams-Sonoma, and Pottery Barn), and at Amazon.com. Look up either of our names at either place.
More Questions?
That's all we've got to say for now. If you have any other questions, please don't hesitate to contact us by email at keith-and-erin@oneroad.com, or by phone at 206-545-4324. If you need to get in touch with us on July 4 or 5, our cell phone numbers are 206-372-4748 (Erin) and 206-331-2225 (Keith). And, as always, don't forget to check our web site at http://www.oneroad.com/wedding/ for updates and additions to these notes.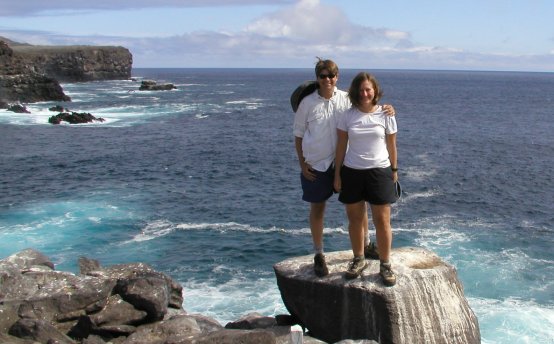 Hope to see you soon!
Back to Our Wedding Page

Copyright © 2003
Last updated: 14 May 2003 10:19:37